Kapuso Primetime Queen Marian Rivera is delighted in knowing that the Department of Education approves of her new series "Super Ma'am".
Super Ma'am is an action fantasy-comedy series that centers on the story of Teacher Minerva Henerala who is a nerd and weird teacher who has a kind-heart. She loves and cares for her students even when they bully or make fun of her because of how she looks.
On the other hand, Teacher Minerva doubles as Super Ma'am –a Tamawo slayer who fights off these mythical winged creatures that sucks soul out of children.
Super Ma'am's goal is to save as many children as she possibly can.
Because of the good story plot and morals that are in the story, the Department of Education gave its endorsement to Super Ma'am.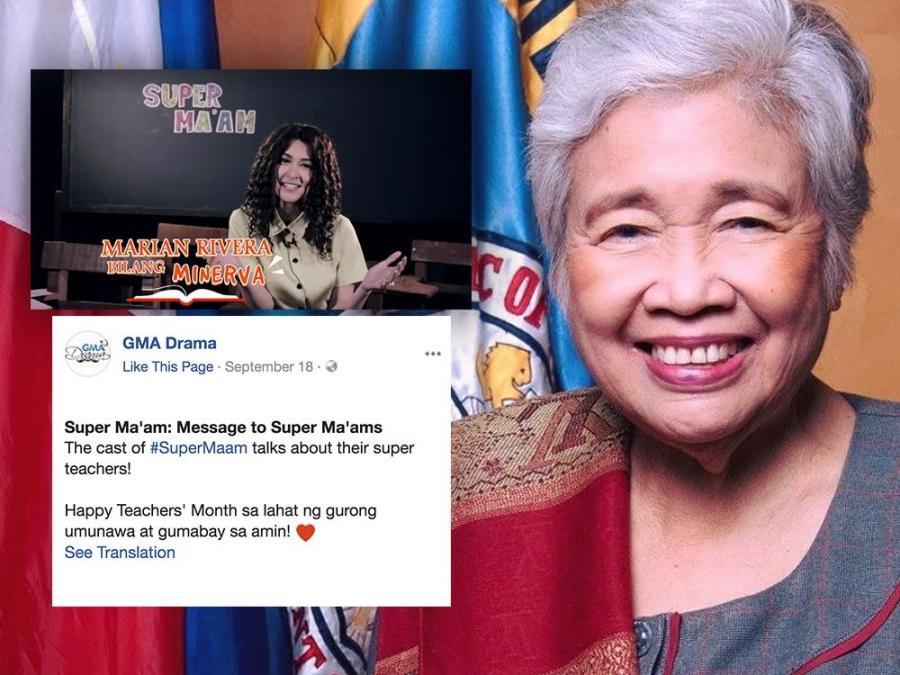 There have been videos and posts online from other DepEd teachers on whom their #SuperMaam is. Some are posting "My Super Ma'am is this…" or "I am the Super Ma'am in our school."
Marian is happy with the positive feedback from DepEd. She shares that it is her dream to become a teacher. And so, now that she gets to inspire our unsung heroes, the teachers, through her series, she is even more inspired to do her job well.
She really gives her 100% in her fight scenes. She also loves that the story is inspiring not just for the teachers but for the students as well.
Marian wishes to inspire the students to value the hardwork and dedication of their teachers.
___
Source: GMA Network