Kapuso Primetime Queen Marian Rivera has just got back from a 2-year hiatus due to giving birth to her precious little daughter Zia.
She has really put on the mom role 100%. It was obvious that she's truly happy and blissful with motherhood as it shows on her face and her aura. Marian shared that having Zia is the best blessing of her life, yet. She shared in an interview the lessons that marriage and motherhood has taught her.
She revealed that her relationship with Dingdong is even deeper now. Marian said it has changed for the better. It has deepened, especially after she gave birth. She claims they understand each other.
The Kapuso actress also shared that it is hard to balance work and family, but she knows which to prioritize. Her top priority is Zia. When she can do things on her own, that's when the actress said she'll think of her career.
What is her advice on being a good wife and homemaker?
"As Dong's wife, I support my husband in everything he does. Balancing everything is tough, but if you like what you're doing, you don't mind going through difficulties," shared the actress.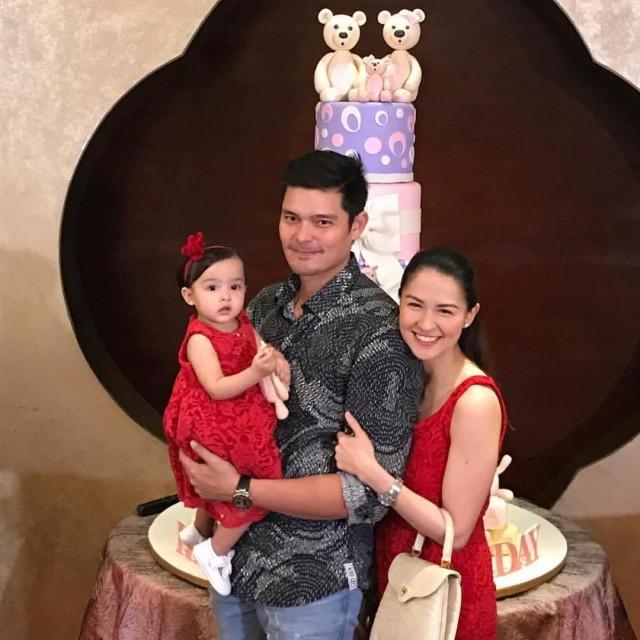 Marian also gave a picture of what they do as a family for fun. They go to the park and eat. The Dantes family make time to do things together, especially where Zia's schooling is concerned. Since Dong is very busy these days, Marian makes sure she's always there for Zia.
What does Marian love the most about Dingdong?
"He supports me in everything that I do. He won't say "no," especially if he knows it's what I really want. Now more than ever, he's hands-on where it concerns Zia. He keeps asking me, "What do you want? What do you need?" That's how supportive he is," said Marian.
She also said that there is no such thing as a perfect relationship. It's up to the couples to make it work.
And what does Marian enjoy about being a mom?
"Ay, 'pag iyan ang pinag-uusapan (Whenever motherhood's the topic), that's something special for me. I became more fulfilled as a woman when I became a mom. It made me whole as a person. Yes, I'm thankful to have Dong in my life, but having a child is priceless! Whenever my child sleeps, I keep saying, "Thank you, Lord, for this precious blessing." Motherhood brings a different kind of high."
Source: Inquirer