Kapuso Superstar Marian Rivera revealed that being "Super Ma'am" is a dream come true for her.
She said, "I was a Sped (Special Education) teacher and it was really my dream to become a teacher," Being a mother, Marian Rivera wants her daughter (and other children in the future) to see her past projects and be proud of her.
Marian had been away for two years because she chose to focus on being a full time to her lovely daughter Zia. She said it was a bit of a struggle to come back. But thanks to her kind director Direk LA Madridejos and her supportive co-stars, the project proved to be easier.
GMA laid out several other projects for Marian but it was Super Ma'am that she liked best. Marian said that she chose Super Ma'am because it is an avenue for the students to be aware of the value of their teachers.
She plays the role of Minerva Henerala, a hard-working and soft-hearted teacher had a close encounter with mythical glowing winged-creatures called Tamawo, which later on wreaked havoc in the community. Minerva's alter ego, Super Ma'am, came to being as a Tamawo slayer and save the mankind.
Starring with her is newcomer hunk actor Matthias Rhoads. Rhoads plays Trevor Jones, an archeologist who fell in love with Super Ma'am. Matthias has been in the show business for only over a year and yet he was lucky enough to be paired with Kapuso queen Marian Rivera.
He describes being part of the series as "an amazing journey".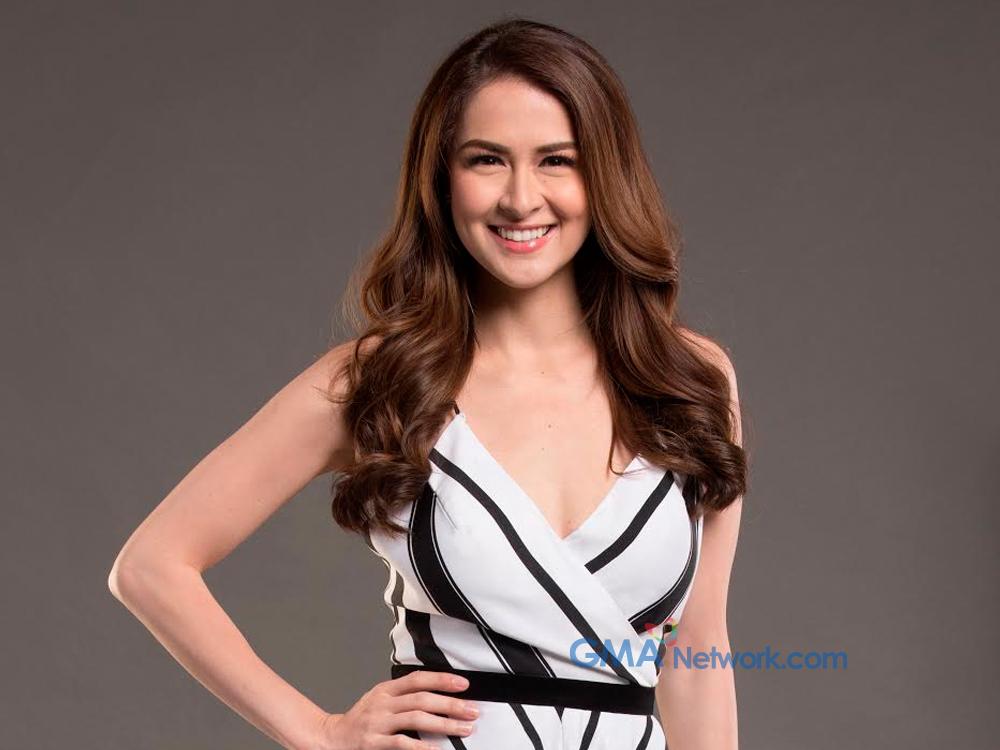 \
His role required him to learn to speak Tagalog. Marian even reportedly pressured their director to force Matthias to deliver his lines in Tagalog.
Marian's other leading man Gerald Napoles joked that he was included in the series because there was a need to break the good-looking trend.
Marian also had to shoot fight scenes for this series, which she enjoyed very much. She was fierce and fearless while shooting her action scenes.
As for her costume, the final one is a cropped topped paired with tight fitting black pants. She chose a more conservative costume that reveals her tummy instead of her cleavage.
She said she wanted to tone it down since she's already a mom. But at the same time, she also wanted to show that she didn't have any stretch marks even when she gave birth to Zia.
Marian will also be joined but several other great actors including Helen Gamboa as Lolita Honorio, Minerva's grandmother; Dina Bonnevie as Raquel Henerala, Minerva's archaeologist mother; Al Tantay as Chaplin Henerala, Minerva's father; Julius Miguel as Bixby Henerala, Minerva's younger brother; Kim Domingo as Mabelle Henerala / Avenir Segovia, Minerva's lost sister who was raised by Greta Segovia, who is played by Jackielou Blanco, the main villain being the radical and powerful Tamawo; Carmina Villaroel as Ceres, the great Tagachu who is the heir of the powerful buntot pagi, which gives one the power to transform into a Tamawo slayer; and Ai-ai delas Alas in a special role.
Other supporting cast members are Joyce Ching, Kristoffer Martin, Kevin Santos, Isabelle de Leon, Andrew Gan, Jillian Ward, Enrico Cuenca, Ash Ortega, Marika Sasaki, Vincent Magbanua, Ralph Noriega, Meg Imperial, Ashley Rivera and Shyr Valdez.
Source: SunStar