The socialite Tessa Prieto-Valdez was really a stunner in the last press conference and endorsement launch for Hannah Shampoo at the Manila Private Members Club in BGC.
Tessa was not content in merely photos. She even wanted to take a video with Marian.
In the Q&A portion, she was still overly ecstatic exclaiming to Marian, "I love this girl!"
"Can I have a picture with you? My followers increase when I'm with you! Ha! Ha! Ha! Ha! Okeeyyy …
"Isn't she lovely? I love this woman! "
In fairness, Tessa said, "My question is, what is your next plan for a child?"
Marian replied, "To be honest, working on it!"
Those who heard and Marian added, "I hope … already. Ha! Ha! Ha! Ha! Sana … "
Boy or girl?
Marian said she's okay either.
"Given a chance, if it's just me, I want it, boy. Because I have Zia na, e. I want a boy. But if not, it's okay."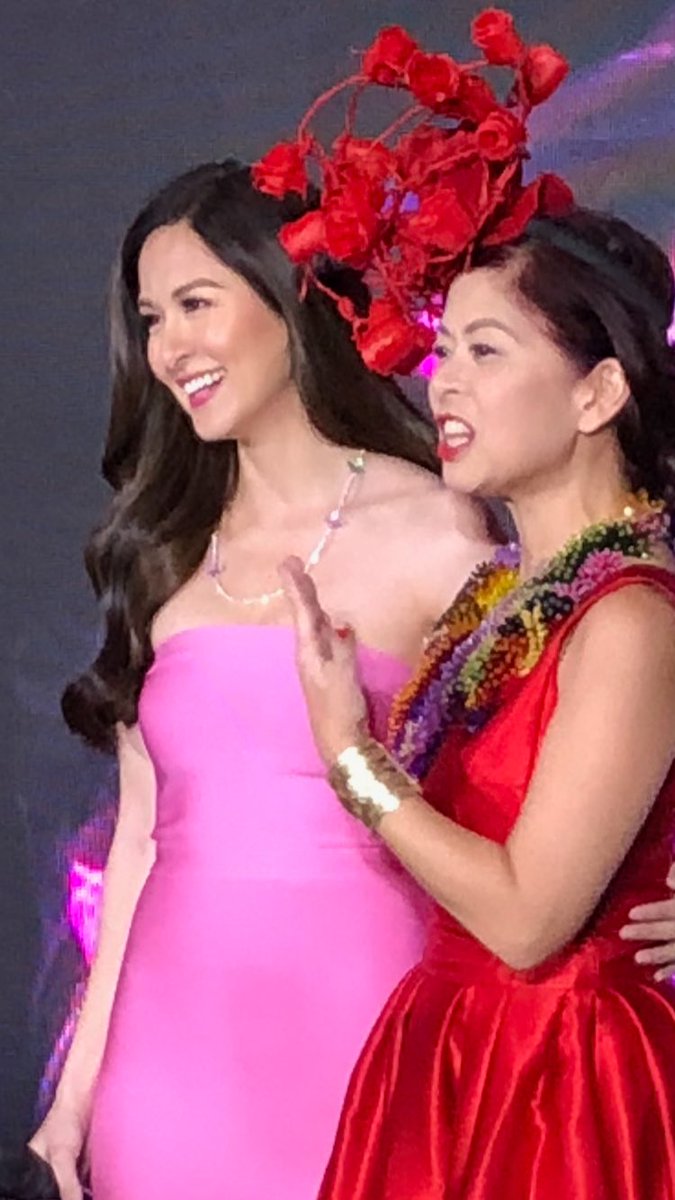 Working on it, is this the reason why Marian is not working on a series as of the moment?
She is not pregnant at the moment but she and husband Dingdong Dantes would still like to keep a light schedule because she wants to be hands-on to their daughter Zia.
Marian also remarked that it is possible to follow her husband's projects as a director.