The Kapuso Primetime Queen Marian Rivera is totally a hands-on mom. She likes to make sure her daughter gets utmost nutrition from eating healthy.
It's a never-ending game of who gets to win over baby. However, celebrity mommy Marian Rivera actually gives her little princess Baby Zia what she wants in exchange of eating healthy food first. Yes. That is right. Marian practices the reward system to train her 2-year old to eat her greens.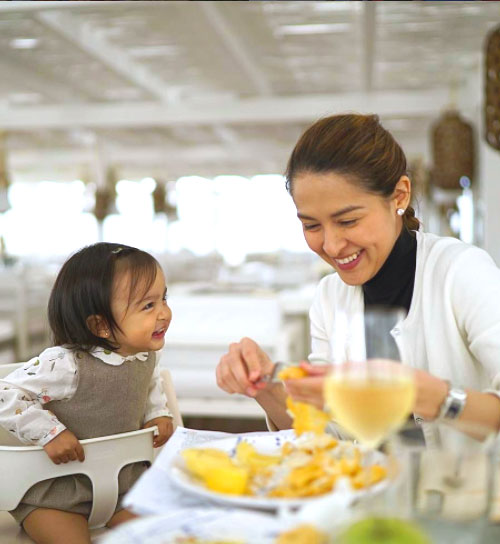 "There should always be vegetables in children's meals. So, my trick is, if she wont eat, I wont give her my reward."
According to Marian, she doesn't force Zia into eating one particular vegetable that she might just hate. However, Marian makes it a point to give her a variety of healthy options including lots of fruits and vegetables. In this way, whatever Zia picks is great for the two of them.
When Zia successfully finishes her food, mommy Yan gives her the reward she deserves.
"If she wants chips, I'd give her chips."
The MegaPrime endorser shared that she just wants to make sure that Zia gets enough dose of healthy goodness for her to grow up healthy and strong.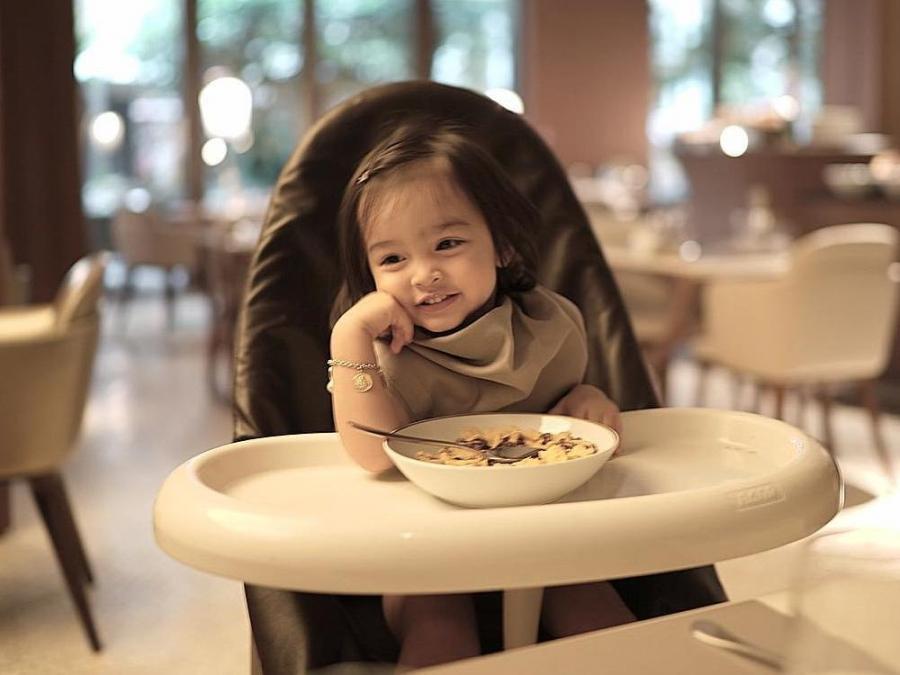 Because of Marian's method, Zia, at a young age does not have a problem enjoying vegetables and healthy foods as long as she gets her side doses of cheat eats. Marian shares that it is a good balance because she wants Zia to enjoy too.
And here is Zia's close up photos montage.. she's so beautiful.
She got Marian's eye lashes.. so pretty.