GMA's Saturday show hosted by Marian Rivera, Tadhana, has been excellent in ratings and it is renewed for a new season. The Kapuso Primetime Queen is, of course, ecstatic over the success her show is enjoying.
Marian humbly refuses to take all the credit for Tadhana. She shared that the high ratings and good feedback is because everyone involved in the show is working hard. It's a team effort. Add to this the very good stories that they feature every episode. Their researchers don't stop looking for stories that are not only good but unique. They look for stories with really good twists.
The show Tadhana features true to life stories of our OFW brothers and sisters.
"We are so happy that these OFWs and their loved ones see Tadhana as the show they can entrust their stories to. This is also why at the end of every episode, I always say that they can get in touch with us if they want their stories featured."
There have been many requests on episodes to shoot and Marian finally considered it.
"I cannot give details yet but we've already chosen the story. The character is somebody I can relate with because she is a mother like me. Ang daming nangyari sa kanya, ang daming sacrifices, a lot of pain, but in the end, the viewers will be overwhelmed sa mangyayari sa kanya," Yan hinted. [There were many sacrifices, a lot of pain, but in the end the viewers will be overwhelmed with what happened to her]
The most exciting part for Yan, however, is that her director for the special episode will be none other than her husband, Dingdong Dantes.
"Basta siya ang nag-commit. Birthday episode ko kasi yun. Parang it's one of his gifts for me. Siyempre ako naman kinikilig. I mean, he's in the thick of preparation for the new season of Alyas Robinhood but he thought of directing an episode in my show. I will definitely let you know the details of the episode and I want you to be present at the taping," Yan invited Showbuzz. [He commited. It's my birthday episode. It's one of his gifts for me. I feel kilig]
Marian and Dingdong are both very busy. He has finished the story conference for the second season of his hit primetime series "Alyas Robinhood" and taping is scheduled to start next week. Like Marian, Dingdong can't contain his excitement either, especially since Pepe, his character in the show, is one of his favorites.
"I really missed everything about Alyas Robinhood," Dingdong admitted. "I missed my co-stars and I missed the creative people who constantly brainstorm to make the story more exciting. Of course, I missed Pepe's character–everything he fights for, his struggles, his problems. So lahat yan, mae-encounter ulit dito sa Season 2." [I will encounter everything and everyone again]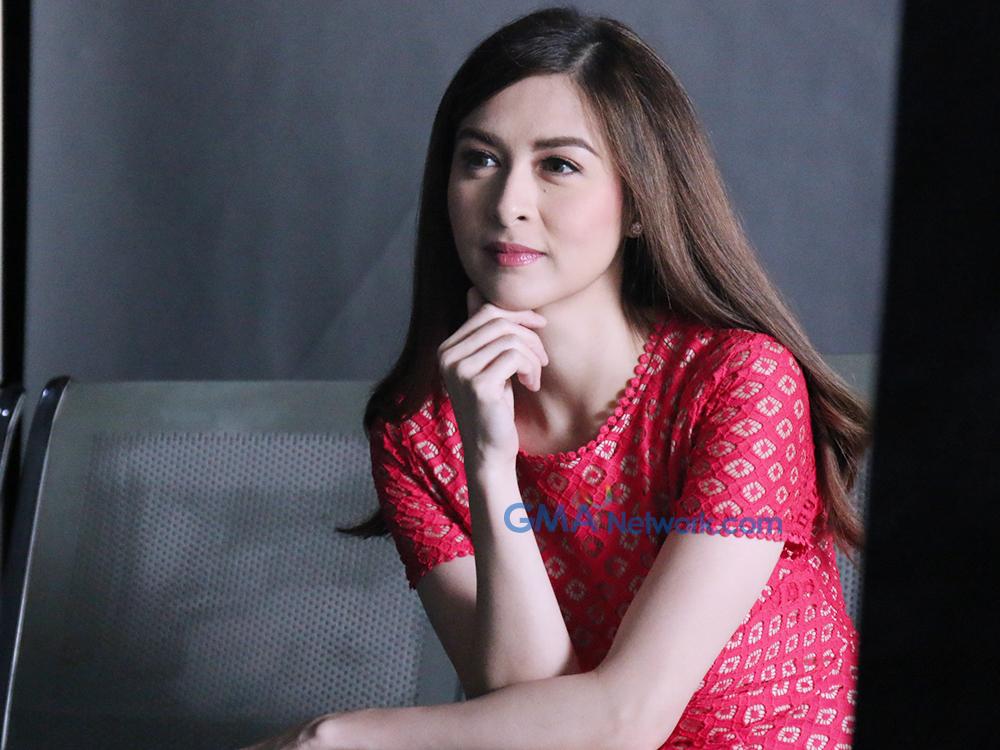 He noted how the first season lacked an actual resolution. It was a cliff-hanger.
"Bitin and may mga problems na hindi na-resolve. [There were many problems that were unresolved] This season that's what we're doing. We'll give closure to all those loose ends in the story. Of course, new conflicts will arise as new characters enter the scene, and it makes the story more exciting. Sa start pa lang ng Season 2, intriguing na kaagad. They kidnapped my mother so ibang usapan na 'yun dahil nanay na ni Pepe 'yun." [As early as the beginning of the Season 2, it will be very intriguing. They kidnapped Pepe's mother and it's really a serious one because it's Pepe's mom]
A source from the production said that viewers should watch out for the fight scenes. Pepe will show his expertise fighting techniques too.
"Hindi lang si Pepe actually. Si Ruru, marami ring fight scenes where he will employ yung iba namang klase ng pakikipaglaban. Kung may pana si Pepe, may ibang armas naman si Ruru," the Showbuzz source added. [It's not just Pepe. Ruru also has a lot of fight scenes where he will employ different styles of fighting. If Pepe has a bow and arrow, Ruru has different weapons.]