Hunky Kapuso Matthias Rhoads is just about a year into show business (as Trevor Jones and partner of Marian Rivera) in Super Ma'am, but, he is already gaining so much popularity.
How did Matthias end up in the Philippines?
He shared that he was in New York City, he had an office job. Then a friend invited him to be in the New York Philippine Independence Day parade. She said they needed someone to play Lapu-Lapu in their Cebuano group. He agreed and said he'll do it since he's half-Filipino.
And when he was in the parade, he was surprised by the reaction of the people to him.
"I feel in my heart this is meant for me. I really need to do this, maybe something will happen. All these people are looking at me asking for selfies, they're asking me, 'Are you an actor?'
"I said, 'I act when I was younger in a Shakespeare play in school and in musicals and I'm taking workshops, coz I wanted to be an actor.
"I met hundreds of people, one of them wrote a blog about me, and then his friend invited me and then from that so many different managers were approaching me on Facebook saying, 'Come to the Philippines instead, if you're not doing that in New York, you need to do it here.' And that made me decide to come to Manila," he said.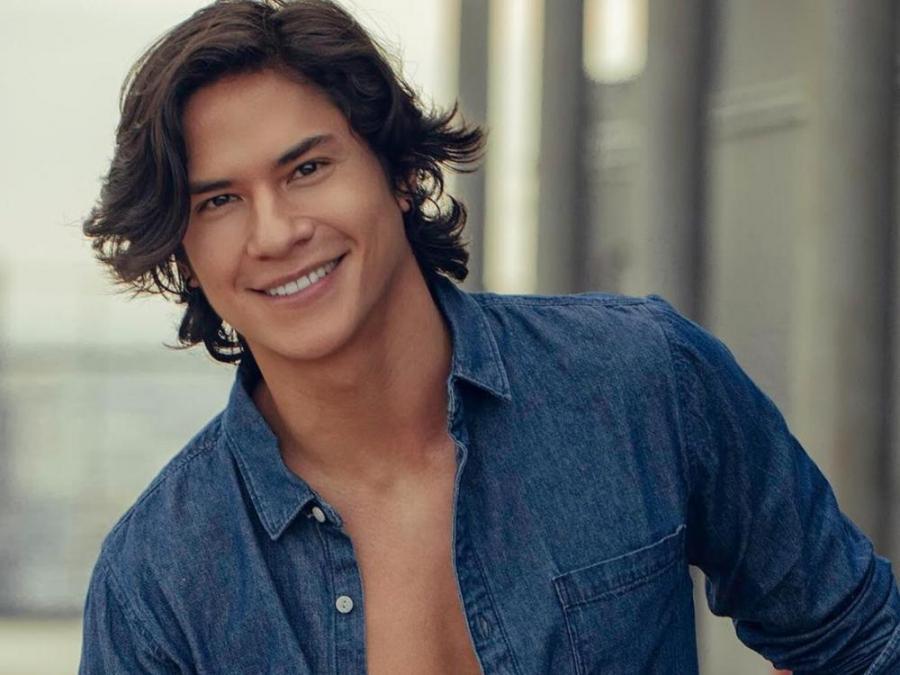 Prima Stella Talent Management manages Matthias's career here in Pinas.
Matthias' dad is an American and his mom is a Filipina. They often go to the Philippines when he was young.
"I think this is my fourth or fifth time."
What can she say about her Super Ma'am leading lady and Kapuso Queen Marian Rivera?
"Oh my gosh, super-nice, she's so beautiful!" Matthias said.
You can watch Matthias Rhoads as Trevor Jones, the archeologist who fell in love with Super Ma'am, on GMA Telebabad after 24 Oras.
Source: Abante