The top rating comeback series of Kapuso Primetime Queen Marian Rivera is going steady in the lead amongst other primetime shows.
Super Ma'am is an action fansta-serye centered on Teacher Minerva Henerala, a weird but very dedicated teacher who also fights Tamawo, glowing winged mythical creatures who victimizes children.
This is series is action-packed. Marian reportedly did a lot of stunts for Super Ma'am and reportedly got hurt doing one of the action scenes.
A bunch of kawayan fell into Marian hitting her in the shoulders.
Marian do her own stunts, she has no double for any fight or stunt scenes she does for Super Maam.
Thankfully Marian is fine.
They shot in Baliuag Church. Lucky for them, Baliuag Archbishop Andres Valera allowed them to shot a fight scene in the church.
Reportedly, fans flocked outside the church and were watching even when the church gates were actually closed.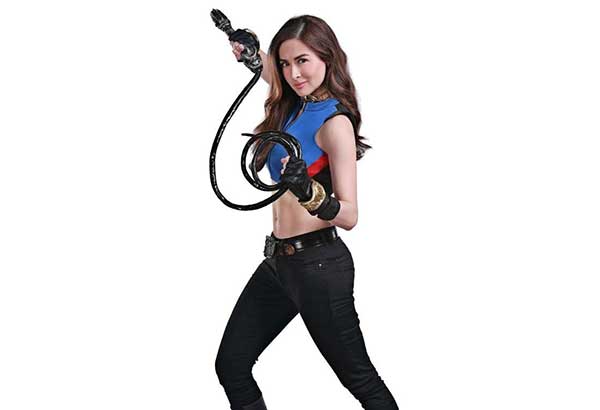 Those who watched the series were happy because of Marian's acting. She was all out in shooting her scenes. One scene they shot was when she was supposedly stabbed by a thief. But unfortunately, Marian accidentally slipped because it just rained and the cement was still wet. The taping was paused for a while to treat the wounds of the actress.
Marian's role on Super Ma'am is a super hero. She defends mankind against evil. Carmina Villaroel was also spotted during the taping.
The fans commented that Baliuag is beautiful and the environment is peaceful.
Source: PhilStar