In an interview, Kapuso primetime Queen Marian Rivera was asked how she felt now that it seems Zia is gaining more popularity.
During Vicki Belo and Hayden Kho's wedding, instead of Marian and Dingdong, the fans are calling out to Zia. Marian said it was okay. She's happy that her child is friendly.
Marian revealed that she's surprised that her daughter is really friendly. To her amusement, Zia is always ready to say hello to anyone she meets – even strangers.
She said, Zia got it from Dingdong. Among the two, Dingdong is friendlier and warms up easier to people. Marian on the other hand, is sweet. Zia is also sweet. So, that's something she got from her mom.
Marian has also been asked countless times if she wants to have another baby already.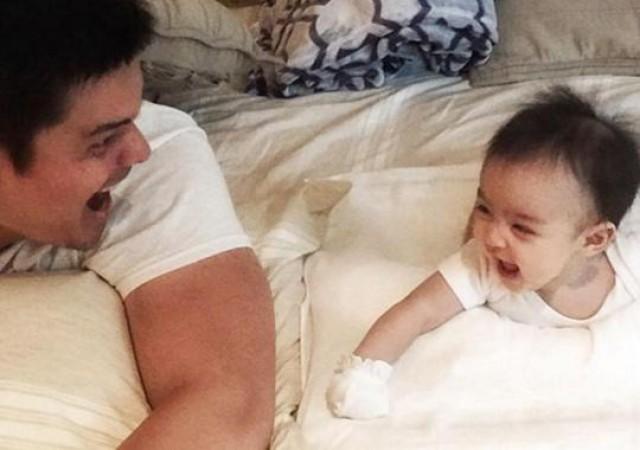 She answered yes, but it must be after all her projects. Zia is already looking for a sibling. She's already requesting for a brother.
But Marian promised GMA that she will fulfill all of her commitments first before trying to get pregnant. The same goes with Dingdong who is also very busy with the many new projects offered to him.
Ultimately, Marian lifts it up to God. She said that no matter how badly she wants it, it will still be God's plan that will matter. If he allows it to be, then so it will be.